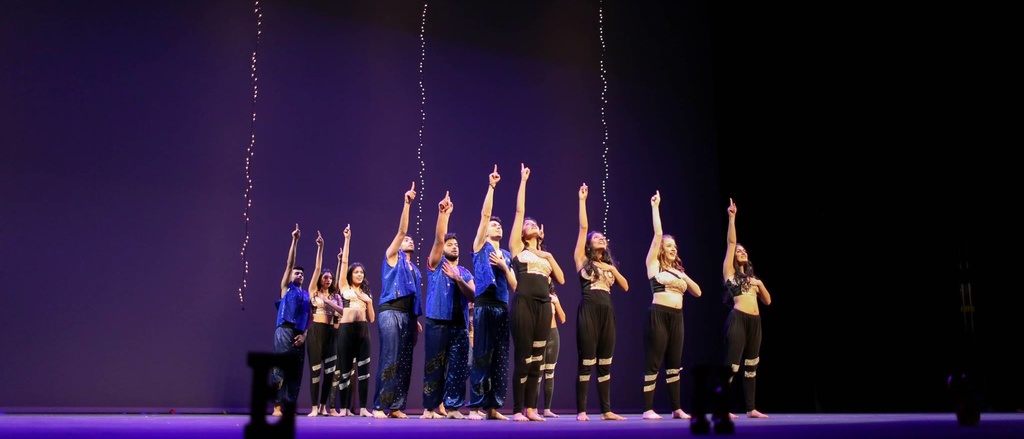 Over the years, Nachte Raho has been a thriving cultural program at the University of Iowa. As a Bollywood fusion dance competition, the University of Iowa hosts 7 dance teams from around the country to compete against each other for prize money. 2022 will be our 20th year hosting this ever-growing and inspiring show, and it will be held on March 5th, 2022.
Visit our Facebook event page or contact the Nachte Raho director, Srishti Mathur (srishti-mathur@uiowa.edu) for more information!
Individuals with disabilities are encouraged to attend all University of Iowa-sponsored events. If you are a person with a disability who requires reasonable accommodation in order to participate in this program, please contact Shriya Nangia in advance at shriya-nangia@uiowa.edu.
Nachte Raho 2022 Details:
March 5, 2022, 6.30pm, Hancher Auditorium 
Ticket Link: https://bit.ly/3HT44vU 
Check out our social media: 
---
Previous Nachte Raho Photos & Videos
Nachte Raho 2021
Nachte Raho 2020
Nachte Raho 2018
Please welcome the Nachte Raho 2018 Teams (lineup video made by Crisp Media Chicago):
Nachte Raho 2017
(Thank you to Crisp Media Chicago for our 2017 videos!) 
Nachte Raho 2016
Nachte Raho 2014