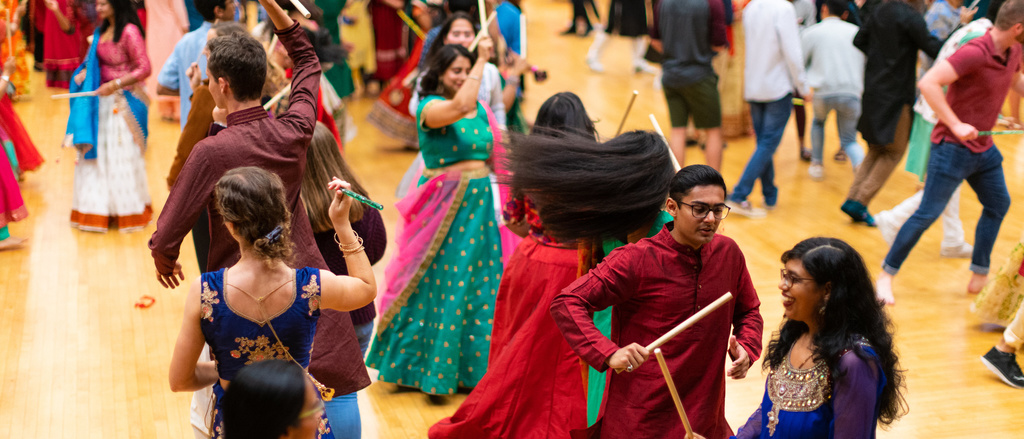 Garba. Raas. Bollywood. Bhangra. Each year this event brings in over 300 people for a fantastic night filled with food, dancing, and fun. This event highlights four of the most popular dance styles originating from India. Short lessons are conducted for anyone wanting to learn some new dance moves. We also serve a large variety of Indian appetizers throughout the night. This event is free for all UI students!
If you have any questions please contact the GRBB director (2021-2022): Ann Thomas (ann-thomas@uiowa.edu)
Individuals with disabilities are encouraged to attend all University of Iowa-sponsored events. If you are a person with a disability who requires a reasonable accommodation in order to participate in this program, please contact Shriya Nangia in advance at shriya-nangia@uiowa.edu.
GRBB 2021 details
September 18th, 6pm to 9pm
Second Floor Ballroom of the Iowa Memorial Union
---
Previous GRBB Photos & Videos
GRBB 2019
GRBB 2017-2018
View our GRBB 2017- 2018 pictures
GRBB 2015
GRBB 2014
GRBB 2013
GRBB 2012
GRBB 2011
What is GRBB?